Payment methods
When gambling online in Australia, it is important to be able to deposit money so you can play. When it comes to choosing how you are going to make your online casino payments, you will want to consider security, ease and processing time. Read on to find the different options available to you.
Credit Cards
Credit cards are the most popular way to make online casino payments in Australia. The reason for this is because most people already have a credit card and are familiar with using it.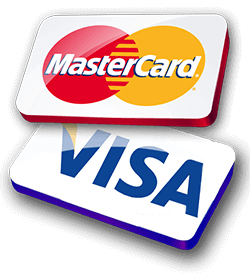 Making payments to online casinos is as easy as buying anything else online, you will just need to check to see which credit cards your online casino accepts. This method allows for an easy and secure way to make online payments.Also in case of chargeback it works easy.
MasterCard
MasterCard is one of the most trusted credit cards that are used to play online casino games. This card allows for quick deposits, and in some instances, withdrawals can also be made directly back to the card. As one of the most trusted credit card names around, MasterCard is commonly accepted by online casinos.
Visa
Visa is a credit card that is so well-known that it is accepted by almost every online casino site. In fact, it is the most popular type of credit card used at online casinos. Like MasterCard, in many cases, the winnings withdrawals can be made right back to the card if that is how the initial deposit was made. At some casinos, there are even bonus reward match dollars awarded to players paying with a Visa.
BPAY

The BPAY payment method is the second-most popular way that Australian online casino gamers make their deposits. This system allows for small money deposits to be made which is one of the reasons why it is so commonly used. As little as $5 can be added to an account at a time and it is transferred between accounts in just one to three business days.
NETeller

NETeller is a third party payment service classified as an eWallet or eMoney service. They allow you to make deposits and transfer winnings without ever giving your bank or credit card information to the online gaming website. In order to use this service, you have to fund your NETeller account with a credit card, eCheck, or bank wire. The funds can take up to 10 days to be ready for use when wiring the money, but will appear instantly when money is added with a credit card. NETeller allows you to keep your anonymity, lowering the risk of your financial information being compromised.
Skrill

Skrill is another third party payment service that can be used to play at many online casinos. They are known to offer top-tier security and leading eWallet technology. Your Skrill account also has to be funded with a credit card, prepaid card, eCheck, or bank wire. The benefit of using this service, same as NETeller, is keeping your personal financial information private from gaming sites. Skrill also offers loyalty rewards and bonuses, including a multi-level VIP program which they claim gives them an advantage over NETeller.
Prepaid cards
Prepaid cards are another option whether you do not have a credit card, prefer not to use it, or if you do not want to do a direct money transfer to the casino. Prepaid cards (like UPayCard or Neosurf) work very similar to credit and debit cards, the only difference is you have to load up the card with funds before you can use it online. This method offers you an element of control over spending because you pay for the card ahead of time.
PayPal

Some sites will allow you to place your bets with Paypal. Although Paypal has blocked gambling sites for a long time, they are slowly accepting big brands again to their services. Most people are familiar with Paypal because they are using it to pay and withdraw money on EBay, that is also the owner of this payment service.
Bank wire
Some sites will allow you to make a direct deposit to their gaming platform from your bank account in the form of a bank wire. This is the most traditional method for transferring funds. However, the practice of this form of payment has become less popular with the fear of security breaches, and the more common use of credit cards. Additionally, transfers can be associated with higher fees and longer processing times, so are commonly used only when other deposit methods don't work.
Crypto currency
Some online casinos offer crypto currency payments. The most popular is bitcoin . We do not recommend gambling with cryptocurrency as they fluctuate too heavy in currency. If you don't want to convert your crypto to your local currency then this could be an option.
POLi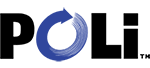 POLi is an online payment method exclusive to Australia and New Zealand players. If the online casino offers it as an option, all you have to do is select it, login to your bank account like you normally would on the bank's website, and you can make a deposit. You do not have to type in any account, routing, or credit card numbers, just your standard login information. It is exceptionally convenient, though not offered at very many online casinos.
Casino menu
Best bookies