Casino Software
Often, the quality of a casino comes down to its software provider. The casino itself provides the security, customer service, incredible promotions, and the accessible and intuitive virtual lobby. The software company provides the games, delivering a virtual betting experience with the same odds as a brick-and-mortar casino, but with more betting freedom, a hugely eclectic selection, and stunning graphics, sound effects, and animation. Here are the six industry leaders who continuously set the bar for quality, choices, and innovation.
PlayTech

When a company has been an industry standard since 1999 (basically day one of online gambling), managing to not just remain a major contender, but to become a trendsetting, trusted, inspirational, and innovative force year after year, you know you are dealing with the best of the best. Being the largest online gaming supplier traded on the London Stock Exchange, PlayTech not only has the oversight of strict regulations, they are careful about who they partner with, providing the most well-rounded gaming experience at a peerless level of quality. With breathtaking Pokies, countless Video Poker variations, every fixed odds classic table and card game, casual odds sports and live betting, and everything else players demand at an online casino, PlayTech truly offers it all.
MicroGaming

While PlayTech has been around since "basically" the very beginning, MicroGaming is the true first. They crafted the first ever online casino in 1994, setting the standard back then, and still setting the standard today. Their catalogue includes over 800 unique games, and that number climbs up to 1,200 if you include the variants. One of the more applause-worthy aspects of MicroGaming is their commitment to introducing at least one new title each and every month for the freshest experience on the most consistent basis. Not only offering the standard desktop and mobile gaming, they make sure their games can be played on the latest technology as technology itself develops. One of the more recent examples is the option to play on your smartwatch.
BetSoft

To call BetSoft a globally recognized force in the online gaming world would be an understatement, and their true speciality lies in 3D games of astounding cinematic quality. With graphics and animation that rival the best Pixar and DreamWorks movies, along with million-dollar progressive jackpots, fully immersive bonus games, and Pokies that range from single-line coin-play to five-reel, 50+ lines, BetSoft has carefully crafted a collection that fits any preference. Their themes range from pop culture and sports to adventure and fantasy, and their consistent reputation for producing top-of-the-line new choices on a consistent basis makes them an exciting prospect for any Pokie fanatic. BetSoft's virtual race book is also a fan favourite, as is their offerings of desktop, mobile, and mini games, making for fantastic accessibility.
Netent

NetEnt has a decades-old status of high-end digital entertainment options that have confidently made them the software provider of over a hundred online casinos across nearly every country. NetEnt has been around since 1996, evolving from an early competitor into a multibillion dollar, publicly traded company with mobile gaming options, live dealers, and an availability that reaches from Australia to the US, and Norway to New Zealand. Their games have won highly coveted industry awards, their transparency makes it easy to verify their compliance with regulations and licensing, and they have one of the best track records for extremely rarely being down for maintenance. From Blackjack to Keno, NetEnt is a showstopper.
Novomatic

One of the more unique aspects of Novomatic is that they not only provide an exciting array of online casinos both personally and as the software provider, but they have a handful of land-based casinos as well in Czech Republic, Germany, Switzerland, and elsewhere. By combining their knowledge of both sides of the industry, they know what it takes to provide an all-around casino experience in their virtual lobbies that match the excitement of the physical casino experience. With over a hundred traditional online casinos and over 200 sports betting options, there's a Novomatic casino that touches on every aspect of the gambling environment you're looking for.
RTG

With the slogan, "Take gaming seriously," you can expect them to do just that, but there's no reason to take their word for it, as Realtime Gaming (RTG) is the software provider for some of the most popular online casinos on the web. From incredible progressive jackpot games like Aztec's Millions and Jackpot Piñatas, to gorgeous Roulette and Blackjack variations that make you feel like you're at a real table, they certainly take gaming seriously. While they may not have the kind of household name notoriety of the aforementioned providers, their solid line-up of Pokies, tables, cards, video pokers, and specialty games put them right up there among the best. Although RTG was great in the past, in the last few years there are and more incidents on this software brand. You can think of scamming players by not paying out and related problems. This is why we do not have any RTG online casinos on our website.
Ainsworth
Ainsworth was originally part of Aristocrat Technologies, but branched out and was run by the original founder of Aristocrat, Len Ainsworth, in 1995. Since then, they have become a prominent force in gaming both online and land-based. Their gaming style covers the preferences in terms of themes and setup, but where they truly stand out is their quality of graphics and animation. We're not kidding when we say it's on par with Pixar and DreamWorks level realism, an immersive experience that may well be second to none. Whether you like Pokies with three reels and coin play or fifty lines and five reels, they have you covered and then some.
Bally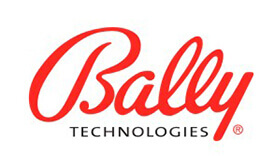 When a company like Bally has been around since the late 1960s, you know they know what they're doing. Their style of games and themes tend to be tailored more toward the forties and fifties demographic, but the winning potential of their options is of a level that anyone can get behind. They don't stick to the old school with the graphics, animation, and sound effects, as they are on par with any company that does the most up-to-date pop culture references. Maybe they just focus on the fluidity of their choices instead of appealing to players with the more empty charm of a familiar movie or TV show. Either way, they are more than worth getting excited about.
Williams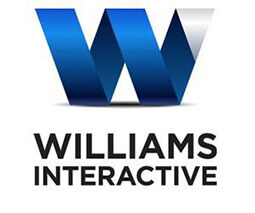 Williams started in the arcade game market, crafting some of the most familiar pinball machines, some of which you can still find today. They also made such digital classics as NBA Jam and Mortal Kombat, and you don't need to be a video game aficionado to appreciate those absolute classics. They started out with the fun, and now they dish out the even more fun, taking their interactive experience in interactive experiences to the world of Pokies. From the bonus games to the overall setup of their many options, you'll immediately be struck with the feeling that these guys know what they're doing. That's because they do, and we have to warn you, it's tough to change to a different company once you've played at Williams (that's more than a bit dramatic, since they are all great, but they really are a personal favourite of ours).
Aristocrat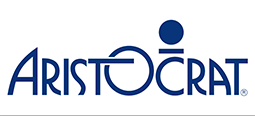 Aristocrat is the second biggest software company in the world and the biggest in Australia. They provide their games to casinos both online and land-based around the world, and they are not just a household name in the industry, they are one of the most respected and trusted names in gambling, period. Their games consistently innovate and wow in their uniqueness and bar-raising quality, and since they've been around since the early 1950s, they have the experience few can compete with. They are based in Sydney, and you can find their games at all the casinos and at several pubs and hotels, but with their options now online, you don't even have to leave home to experience the excellence that is Aristocrat.
It's tough not to pick and choose which company appeals to you the most, but you don't have to. They are all on par with each other, creating a bubble of unmatched gambling brilliance that continues to have Australia setting the standard, leaving the rest of the world to catch up.
While plenty more software providers exist, these are the industry leaders, and 99 times out of 100, they will be the power and excitement behind whatever online casino you choose.
Casino menu
Best bookies