Ainsworth Technology
Aristocrat Leisure is Australia's most prominent gaming company, and, moreover, they are one of the largest producers of Pokies on the planet. They came out with their first Poker Machine back in 1953, and they were founded by Len Ainsworth. While the Ainsworth family still owns a good-sized chunk of Aristocrat, they are owners of Ainsworth Technology, another manufacturer of Pokies in the region that have been doing some really incredible things in the industry.
Brief Company History
Founded in 1995 by Len himself, they have since been consistently innovating in their offerings, crafting a wide range of engaging, highly winning, and unique options that leave both veteran players and those brand new in awe.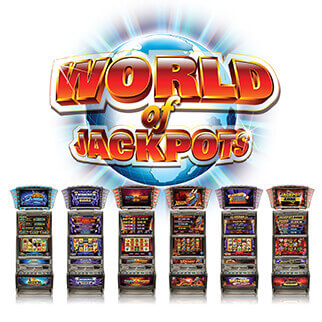 While they have distributed globally, they are headquartered in Sydney, right here Down Under, so you can find their games at many pubs, hotels, and casinos all over the country, but you can also find them in Morocco and the Las Vegas Strip.
Their Style and Game Types
The focus at Ainsworth seems to be the visuals. The graphics, animation, sound effects, and fluidity of the realism make them truly stunning. Honestly, you could compare some of their newer options to that of Pixar or DreamWorks animation, they have that impressive of a team. Their games range from classic three-slot Pokies to 3D, incredibly immersive five-reel Slots with fifty lines and more. They can be found online, but you will most commonly find them in booth machines around the country and around the world. The winning potential is extraordinary, with some of the highest progressive jackpots we've seen.
Their Games
Ainsworth has a long list of games, and they're notorious for consistently adding to their catalogue. They've also been around for twenty years, so you might find some old school options that they no long sell or list on their site. Their list of games include Double Shot, Quad Shot, Reels of Wheels Horsepower, High Denom, Skyhigh Jackpots, Fire Storm, Fire Wizard, Ice Wizard, Sweet Zone, Ultimate Gold, Win Storm, Cash Odyssey, Thunder Hits, Grand Fortune, multiplay Big Time I – VII, Double Shot King Spin, Jade Tiger, Big Chief Mystery, Golden Goose, Glitter Mystery, Legends Series, World of Jackpots, Frontier, Cash Adventures, Thunder Wilds, Oriental Express, Players Paradise, and so much more!
Casino menu
Best bookies