Casino bonus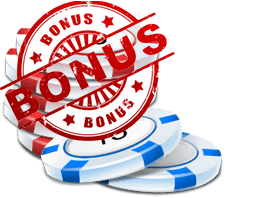 A lot of online casinos are out there, and they're all vying for the attention of players from around the world. As our digital footprint sets deeper into our global culture, the gravitation towards online casinos over their brick-and-mortar counterparts has become increasingly popular. Because of the continual increase of new players, the competition between casinos to offer the best bonuses has increased as well, which means that we, as lovers of the thrill of placing a bet and winning money, can take advantage of all the free cash to do just that.
Here's an overview of what these bonuses are, and what they actually mean.
Welcome Bonuses
You'll see this term a lot. Most online casinos—if not all—offer Welcome Bonuses to new players just for making a deposit. When you first register, you will be taken to the deposit section and asked to select how much you want to deposit and what payment method you want to use. Some casinos automatically offer the Welcome Bonus with the click of the button, while others have an easy-to-copy code to paste in the appropriate section. While there are limits, the casino will match the amount you deposit by 50%, 100%, or more, increasing your bankroll to place more bets with less of your own money. Often times Welcome Bonuses will continue after your first or even second deposit, and can increase each time. As an example, they may match your first deposit by 100%, your second by 150%, and your third by 200%.
No Deposit Bonuses
A No Deposit Bonus is exactly like it sounds. Welcome Bonuses require players to make a deposit in order to receive the free cash, while a No Deposit Bonus is given without the need to make a deposit. Because you're just getting free money, the stipulations are a little heavier than with the Welcome Bonuses. The amount will be smaller, and the withdrawal limitations will be different as well. Before taking advantage of a No Deposit Bonus, be sure to read the specifications about the limitations. With that being said, free money is free money, and it can be a great opportunity, if nothing else, to try out their games and boost your bankroll before you make a deposit of your own. The free spins bonus is another kind of no deposit bonus. Some casinos offer this as a welcome bonus or to promote a new slot. Not all free spins are free, as some sites ask you to do a first deposit to unlock the spins.
Referral Bonuses
Casinos want players playing in their casinos, so if one of their established players invites a friend to join, they are rewarded for it. Referral Bonuses vary a bit from casino to casino, but normally it is set up in a way that you, as the referrer, are given free cash based on how much your friend deposits up to a certain amount. An example would be receiving 200% of your referral's first deposits up to $25 or as much as $100 depending on the casino. And you're not limited to just one referral either. Each friend you get to register will garner the same Referral Bonus benefit.
Other Bonuses
While the aforementioned three are the most common, you'll find a handful of other bonuses as well that are awarded after you've registered, deposited, and started playing. The Reload Bonuses are normally designated to a certain day, where players are given a deposit-matching bonus when they "reload" their bankroll. This can be anywhere from 25% to 50% within that 24-hour timeframe. Loyalty programs are also a great way to be rewarded for placing bets, as most casinos offer a VIP latter that earns players comp points when they place bets in certain increments. When you've earned enough, you are able to cash in those comp points for cash. Some casinos even have special days or Games of the Month where you earn double the comp points than you normally would.
In combination with an online casino's reputable standing and what's available in their lobby, the bonuses should definitely be a deciding factor when you're making the decision as to where to play, because they're too lucrative not to take advantage of.
Casino menu
Best bookies