Williams Interactive
Williams Interactive is one of the world's oldest and largest producers of Pokies in the world, and they've been around since 1943, though then they were innovating Pinball machines, not Poker machines. Around 1995, they started producing Slots, and since then they have been a consistent innovator and easily one of our favourites of the industry, both online and off. It would be easy to say that their Pokies rival even the newest video games, though it would be an obvious statement, since they helped create such classic arcade games as NBA Jam and Mortal Kombat! Talk about notoriety.
Brief Company Histor
Known now as WMS Industries, Williams Interactive is also now owned by Scientific Gaming, who also owns another fantastic producer of Pokies: Bally Technologies, both of which are headquartered in Enterprise, Nevada, located just outside of Las Vegas.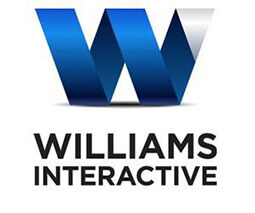 The company was a big provider of arcade game software, specifically pinball games, and you have no doubt played a few of them if you've ever played pinball, like The Addams Family pinball game, which is in thousands of pubs around the world. In 1994, they began making Poker machines, and they really exploded in the industry with their digital Reel 'em In Slot, which skyrocketed them to worldwide renown. Since then, they have been regularly captivating players with unique, cutting-edge gaming technologies that never seem to get old. The only question is: Where will they go from here?
Their Style and Game Types
As one of the biggest influencers of the look and feel of arcade games, it was undoubtedly no surprise that they had a big impact on the look and feel of Pokies as they evolved and progressed alongside technology. While many software companies focus on the classic Pokies demographic, which are people over the age of forty or fifty, WMS has set their focus on the younger generation of gamers, featuring interactive and immersive games that rely on a bit of skill to win, not just pure luck. This has been a hug game changer in the industry, and while you'll have to go to a land-based casino to experience the surround sound booths (unless you have it at home), you can still experience the highest quality look and feel of the industry from your computer at tons of online casinos available to players in Australia..
Their Games
Not only are they producing games on a regular basis, they've stopped producing games you'll still find at pubs, hotels, and casinos. However, it is worth mentioning some of their most notable, most current additions to casino lobbies both virtual and physical. Titles include The Rocky Horror Picture Show, Powerball, Elvis Shake, Rattling Reels, Elton John, The Price is Right, and so, so much more. They have a near countless selection, and if you combined what they produce with the other Scientific Gaming subsidiaries, which include Bally, Shuffle Master, and SG's own options, the list goes on and on and on.
Casino menu
Best bookies