Bally Technologies
Bally Technologies has been wowing bettors since 1968, a Pokies software company that's been at the cutting edge of innovation for almost fifty years. They are headquartered in Enterprise, Nevada, just outside of Las Vegas. Developing gaming technology in Las Vegas is like making movies in Hollywood: there's no better place on earth to learn the trends, see what other companies are doing, and deliver a product that's a cut above the rest.
Brief Company History
The company was originally called Advanced Patent Technology, then it changed to Alliance Gaming, then it was obtained by Bally, and then Bally was obtained by Scientific Games.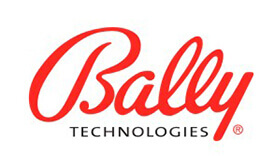 That sounds pretty tumultuous, but the fact that they've, in the meantime, continued to produce some of the world's most exciting games is pretty incredible. While their industry focus has changed considerably as they've grown (they weren't involved in gaming until 1979), they now focus completely on casino technology both online and brick-and-mortar. Their specialty is in Pokies, and if you've played in pretty much any land-based casino, there's a good chance you've played a Bally machine.
Their Style and Game Types
Ballyis all about the classic themes, and they seem to be specifically tailored toward the 40-year-old or older American with themes like Betty Boop, NASCAR, and Grease. However, they have plenty of classic Pokies that aren't specific to a specific niche, like Twin Fire, with a fire and ice theme that boasts a progressive jackpot in the hundreds of thousands of dollars range and a six-tier progressive jackpot range. And besides, who doesn't love Michael Jackson? Yep, they have a Poker machine themed after the King of Pop, and he's undeniably timeless. The graphics, animation, and sound effects of all their games are top-of-the-line, so the engagement and winning potential are going to be great no matter the theme you select.
Their Games
The Pokies on offer appeal to players all over the world, not just the online casino Australia community of players, but we guarantee that their ability to keep the entire preference spectrum in mind is what makes them a global leader. Their slot games include Betty Boop's Fifth Avenue, Gears of Gold, The Blob, F.R.I.E.N.D.S, Wonder Woman, Gold Wonder, Woman Wild, Betty Boop's FireHouse, ZZ Top Live from Texas, The Magic of David Copperfield, TITANIC, Grease: Pink Ladies, Pawn Stars, ESKAY, NASCAR, Michael Jackson: King of Pop, Cash Spin, Cash Wizard, Vegas Hits, Blazing Hot Tournament, Fireball, Reel Money, Hee Haw, Hot Shot, To Tell the Truth, Concentration, Playboy, Let's Make a Deal, and more! They are also consistently expanding on their collection, providing their unmatched Pokies to the hottest casinos in every country.
Casino menu
Best bookies