Casino withdrawals
One of the concerns that Australian players that are new to online gambling have is withdrawing the winnings. For one thing, all of our recommended casinos have immaculate records when it comes to paying out, so if your concern is whether or not the casino will actually give up your winnings, you can forgo that thought right now if you click one of the links on this site. Any casino that gives players any undue grief about whether they have access to the money they won fair and square is automatically disqualified from our recommendations, guaranteed. Another concern that players have is exactly how the withdrawal process works. Here is everything you need to know about the whole point of betting online (Aside from having fun and relaxing, of course!): putting more cash in your bank account.
How To Make a Withdrawal
Before you make a deposit at an online casino, go to their banking methods section and make sure that their withdrawal methods meet your preferences.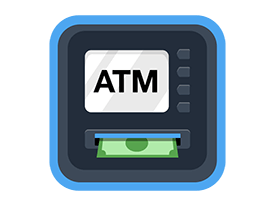 If they do not have a withdrawal method that you already have, check out what they do have. For example, if you have a MasterCard and can deposit with a MasterCard, it makes sense that you would want to withdrawal with that method as well. However, they may offer an e-wallet option, where an account is very easy to open, or they might offer a mail by check or direct deposit, which could make sense as well. In terms of how, the process is pretty much the same as making a deposit. Simply go to the cashier, select the option to withdraw, and select the method of withdrawal and the amount. However, there are some common verification, limits, and issues that arise.
Common Verification Processes
The online casino, to protect your winnings and make sure that someone is not committing fraud and pretending to be you, will often ask for some identifying info before they approve a withdrawal. This process normally takes less than 24 hours and will require things like a recent bill to confirm mailing address, a photocopy of your ID, a photocopy of a passport, and things like that. The same security encryption technology they use with your deposit info they will use with the withdrawal info, including the photocopies, so you can rest assured that your personal information is secure. Once they verify your identity, they will release the funds, and this process is almost always limited to just the first withdrawal, while all additional withdrawals do not require this process.
Common Limitations
Most casinos have a limit on how much you can withdraw over the course of a given period. This can be up to a certain amount a week or a certain amount a month, and it will be 100% dependent on the casino. If there is a limit, it will not affect your bankroll. Instead, you will be able to cash out a portion at a time up to that limit if you are trying to withdraw more than the limit. However, there are some casinos — this is extremely rare — that do not have a withdrawal limit, and if that's the case and you are happy with their overall offerings, we highly recommend you jump at that chance, because they might change their policy, and you'll be hard-pressed to find another. With that being said, most casinos will have a pretty high minimum, such as up to $10,000 a month or more. Unless you win a huge jackpot, that should be plenty.
Issues with Bonuses and Promotions
When you opt in for a bonus or a promotion, the casino will advertise it as free money. The most experience gamblers in Australia know of what are called "Rollovers." This is a word in the terms and conditions that dictates when a player is able to withdraw their winnings if they decide to go for things like the Welcome Bonuses, No-Deposit bonuses, or pretty much any online casino promotion. This could be as much as 50x the total deposit. For example, if the casino is offering a 100% deposit-matching bonus, and you opt in and deposit $100, you will have a $200 bankroll. If the rollover is 50x, you will have to bet 50x that total amount, meaning you would have to bet $10,000 before you can make a withdrawal. The rollover might also only apply to specific games, like Slots, which have the highest house edges. For this reason, many casino players, including some of our experts here, choose not to take advantage of them and play using the standard bankroll.
Casino menu
Best bookies