BPAY
A BPAY card is a common e-pay system available exclusively in Australia, where residents can use it to pay over 45,000 bills. It's owned by Australia and New Zealand Banking Group Limited, Commonwealth Bank of Australia, National Australia Bank Limited, and Westpac Banking Corporation, the four major Australian banks, each owning an equal portion, instilling a confidence no other electronic payment method can claim. However, because it's only available to Australians, most online casinos do not accept the payment method, but a handful do.
Special Features
BPAY is seamlessly integrated into your existing account with the major banks that own the service. You simply set up an account through the option on your bank's website or mobile app, follow the steps, and you're all set up.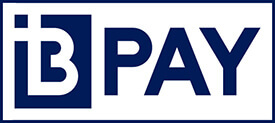 If your bank does not have it integrated into their site, which is sometimes the case for smaller banks that offer BPAY but do not own it, you can visit the BPAY website, click the "Member Financial Institutions" tab or the "Third Party Providers" tab, and they will walk you through the necessary steps there.
One of the most impressive parts about BPAY is the intuitive design of their website, and we personally love their marketing strategy (a rarity), because of their creative and clever ads that showcase a great corporate personality.
Why It's Great for Online Gaming
At online casinos that offer BPAY as a payment method, you can simply click on the BPAY option and type in the amount you want to deposit. The casino will give you a biller code and reference number, which you will need to hold on to. Log in to your bank or financial institution, type in the same deposit amount, type in the biller code and reference number, and the casino will verify the info and credit your account. It's not as instant as a credit card or debit card, but it has that extra bit of security that players love. It also has a convenient BPAY View section, where you can quickly and easily view all of your deposits from the online casino and all the other companies you may use BPAY for. It's a paperless and convenient way to keep track of your finances and has expedient organization and filter tools that the standards of modern day technology demand.
Disadvantages
For one, BPAY is a method for depositing, not for withdrawing, so you will need a different method of payment for withdrawing your winnings. Also, a BPAY deposit is not instant, so it can take a full day before you have your money in your account, but often it's significantly quicker than that. Another disadvantage is the fact that many casinos simply do not allow players to use BPAY. A big proponent of the BPAY option is the fantastic software provider NetEnt, with many of their partnered casino operators allowing Australian players to use the service.
Alternatives
As aforementioned, since BPAY is only available to Australian players, most online casinos do not offer it as a payment option. While this can be frustrating, there are other payment methods that instill a comparable level of confidence for Australian players, though admittedly not as much. The most common deposit method is to use a credit or debit card, but one of the biggest advantages of BPAY is not having to enter your personal information or credit or debit card numbers, so the closest thing would be to use a web wallet or prepaid card. Web wallets, like NETELLER and SKRILL, are extremely common deposit and withdrawal options at online casinos, and they only require you to enter the personal information relevant to your web wallet account rather than your personal debit or credit card, giving you an extra barrier similar to BPAY. There are tons of other web wallets out there, not just the two mentioned, that are reputable, secure, and make great alternatives to BPAY, especially given the fact that you can't make a withdrawal using BPAY.
Casino menu
Best bookies