POLi
You know that any online casino operator that offers a payment method that is specifically geared towards Australian players is going above and beyond to craft a virtual betting experience of the utmost accessibility. POLi Payments is exclusive to those in New Zealand and Australia, and it is a convenient way to make payments, be it at an online store or an online casino, or even from person to person. You do not even need to sign up or register, that's how convenient it is. Here is everything you need to know about this popular choice.
How It Works
This is one of the best parts about using POLi Payments, and it is one of the most unique aspects. While BPAY is integrated through your bank account, and other web wallets have you transfer your money through your bank account once you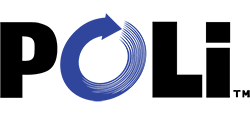 type in info like your routing and account number and all that, POLi makes it even simpler. You do not even need to sign up or register to use them! When you go to the online casino to make a deposit, choose POLi as the option. You then select your bank, login with the username and password you already have established with your online bank, and just like that, you are good to go. All the payment information is completed for you rather than having to type it all in, like you need to do with a direct bank transfer, and to send or receive money, all you have to do is confirm the transaction. Just make sure that your bank is available. To see their list of available banks, click here.
Advantages
They do not charge a fee for using their services for customers, and even go so far as to discourage merchants from charging a fee from using the service, though they cannot guarantee that you will not be charged a fee by the online casino. Also, not only does POLi add an extra layer of security to your sensitive bank account information, you can avoid the hassle of typing all that information in. On top of that, bank transfers normally take a lot longer for deposits and withdrawals, while POLi is notoriously as instant as a credit or debit card. Speaking of, POLi was originally designed specifically for Australians and New Zealanders who do not have a credit or debit card, but it is just as viable for people that do have one but do not want to type in that information online because of privacy reasons or simply because of the hassle of typing in all those numbers. Because they make all of the largest banks in Australia, and most of the banks in Australia in general available through their service, chances are that your bank will be in there, furthering the convenience and accessibility of the service.
Disadvantages
The disadvantages of using POLi will come down to what online casino you choose to play at. Since most online casinos try and make themselves accessible to as many players across the world as possible, and because POLi is limited to New Zealand and Australian players, most casinos do not offer it as a payment option. Some may only allow you to deposit with POLi, but force you to use a different payment method for the withdrawals. We have never seen an online casino that does not accept a POLi withdrawal but not a POLi deposit. Some casinos may charge you a fee for using POLi as well, especially if they are located internationally rather than based in Australia or New Zealand. Some casinos that accept it include Jackpot City, Betway, Cabaret Club, Fly Casino, Omni, Casino Plex, and Gaming Club.
Conclusion
POLi is an excellent option for Australian players for convenience, security, and accessibility. It is an unideal option for Australian players if they play at an international casino, which will be the vast majority of the options that you find online. It can also be disadvantageous if your bank is not available through POLi. It is also unfortunate that you sometimes can only deposit and not withdraw funds using the payment method. Otherwise, POLi is pretty fantastic, and gets a huge bonus for being so innovative.
Casino menu
Best bookies