Wire transfer
A bank wire transfer is an instant and easy way to get your money to and from an online casino, and it also adds a nice bit of security on top of the convenience. It's actually one of the most underrated payment method simply because many players do not understand what it's all about, as many of the third-party online casino resource sites consistently rank wire transfers as a topnotch method time and time again. We feel that the downsides are fairly significant, but we'll let our readers be the judge.
How Does It Work?
By providing the casino your routing and account number, players are able to deposit directly from their bank accounts in their desired amount,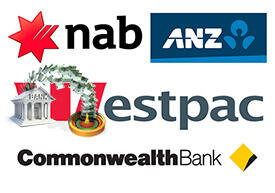 and they are also able to withdraw their winnings and deposit them directly into their bank accounts. Two of the more popular wire transfer services are Western Union and MoneyGram, while some banks simply offer the service personally, like Wells Fargo. On top of supplying your routing and account number, you will also need the SWIFT code of your bank, required to receive a wire transfer.
If you're not sure where to find any of the three numbers (routing, account, and SWIFT code), you can call your financial institution to get them. While you're on the phone with them, you can also ask them if they allow international transfers, and have them give you the ins and outs on different regulations, potential additional fees, and other relevant and helpful information.
What Are the Advantages?
Because you provide the routing and account number, there is an extra layer of anonymity and safety, as you are not providing such sensitive personal information as your credit card or debit card number, two payment methods that an online thief would be able to use to buy things through typical online stores, who rarely take online bank transfers, but who happily take debit and credit numbers. It's also convenient to have your funds sent to and from your bank account directly. It's pretty much the same as getting a direct deposit for a paycheck when you do the withdrawals. However, there are a few downsides.
What Are the Downsides?
The two biggest downsides are the processing time and the fees. Despite casinos preferring you use the bank transfer offer, since it's more difficult to dispute a transfer or withdrawal with a direct transfer than it is a credit or debit card (another downside in and of itself), the casino will often charge international fees to players outside of the EU, the financial institution itself can charge international fees, AND the bank transfer service can charge international fees, all of which can really add up. Some players still prefer bank transfers for its security and convenience, but if you're willing to use a different payment method, we recommend doing that. Bank transfers can also take a few days for both deposits and withdrawals, the latter of which isn't a big deal, but the prior, when you consider all the instant deposit methods, can be pretty frustrating.
Conclusion
With the extra layer of privacy, many players prefer the bank transfer, but it isn't anywhere close to the most popular option. The downsides are fairly significant, and the upsides have a tough time standing up to the upsides of the other payment methods. We recommend web wallets like Neteller, or standard debit or credit cards, but to each their own, as a player's comfort should be the first priority when approaching an online casino. You don't want anything to get in the way of the fun!
Casino menu
Best bookies