Progressive jackpots
Anyone who has entered an online casino that offers Pokies, or has stepped foot into any brick-and-mortar casino, has seen a Progressive Jackpot. They are those massive numbers that aren't just sitting there nice and pretty, they continue to grow higher and higher. Because they are won purely by luck rather than skill, they are pretty comparable to a lottery. As such, one of the most important things to remember about the Progressive Jackpots is that the odds of winning are incredibly low, so be sure you are playing a game that you enjoy playing for all those moments you are not winning the Progressive Jackpot, because chances are you will never win one. With that being said, you can't win unless you play, and someone has to win it, so why the heck can't it be you? You'll be the envy of all of us here, that's for sure!
How Do They Work?
Progressive Jackpots start at a minimum number, and even that is always large (at least $10,000 usually, but often more). It depends on the casino operator or the software provider, but the Progressive Jackpot will continue to rise starting from that minimum every time a bet is placed by a certain percentage. For example, it could be 1% or 5% of every dollar wagered. This is not just based on your bets either. Every bet made by every player counts towards that Progressive Jackpot until it is won, and then it starts over at the minimum. Some software providers even have Progressive Jackpots that apply to multiple Pokies, or every single one of their Pokies, or all of the casinos they offer there Pokies in, and all those bets keep adding up to that one massive prize.
What Are Some Stipulations?
Like with most of the most exciting features of the online casino (namely the bonuses), there come some stipulations with the Progressive Jackpots. Often, players are required to place a minimum wager, and sometimes that wager is the maximum.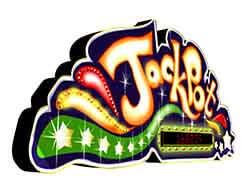 For example, if it is a 20-line Pokie, you may have to play all 20-lines, and on top of that, you may have to set the maximum bet per line, which can add up fast. Make sure you read what qualifies you for the Progressive Jackpot of the specific game in the description below the game or in the help section. Outside of Pokies, some Progressive Jackpots are in the form of side bets on table games, so you would have to place a side bet in order to qualify for the Progressive Jackpot.
Another pretty disappointing stipulation is that some online casinos limit you on how much you can withdraw at a time, which means that if you win a million dollar Progressive Jackpot, you might be forced to withdraw it partially over the course of a few months, which might subject you to foreign transaction fees each time.
What Games Have Progressive Jackpots?
Progressive Jackpots are, for the most part, relegated exclusively to Pokies. Most Pokies do not offer a Progressive Jackpot, but the casino will proudly display the ones that do, because Progressive Jackpots are one of the biggest selling points for playing a Slot machine. There are relatively rare table game variations that feature a Progressive Jackpot, like Progressive Roulette and Progressive Blackjack, but you might be hard pressed to find them. They also might require you to place a side bet every single time a new game starts, which can be a pretty big turnoff for some. For Progressive Roulette, the Jackpot is won if the ball lands in the same pocket six times in a row, which is pretty absurdly unlikely, but definitely not impossible.
What's Different About the Online Casino Progressives?
The online casino Progressive Jackpots are different from brick-and-mortar casino Progressive Jackpots because they normally have more players, which means that they are won more often, and can climb to incredible heights. Additionally, many software companies have Progressive Jackpots that apply to a specific game, but increase based on bets being placed in multiple online casinos! That can get those numbers rocketing very high. The biggest difference of the online Progressive? You can win it from home!
Check out our list of some of the biggest casino winnings, including the world record for biggest Progressive Jackpot, here!
Casino menu
Best bookies