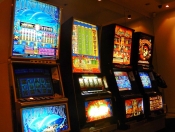 No More Advertising Free Bets to Australian Players Formerly announced in early December, 2016, Responsible Gaming Australia is a newly formed lobbying group that has been backed by the likes of Bet365, Sportsbet, Unibet, Betfair, and CrownBet with one goal in mind: affecting serious change in the form of gambling reform.
Laws have already been put in place to ban advertising real-money bets to Australian players, and we've covered in-play sports betting, with the government making it illegal to place bets online once a match has already begun. Players instead have to place the bets over the phone, although we may well see an end to that in the near future as well.
More recently, Responsible Gaming Australia has announced that it will start pushing hard against advertising free bets in general, but especially during sporting events. Lobbying power can go a long way to bring forth legislation, and given the fact that they have the backing of five of the biggest names in online gambling, they could very well get this accomplished.
Free bets would be things along the lines of Welcome Bonuses or no-deposit bonuses, two selling points that online casinos heavily rely on to attract customers and distinguish themselves against the competition. By lessening and even banning their right to advertise such opportunities, they can stand to lose out on a lot of potential customers.
While banning the advertising of free bets doesn't sound like a big deal, it would be big win number one for the newly formed lobby group and could potentially get the ball rolling for future legislation moving forward.
What's somewhat odd and arguably downright ironic is the fact that Bet365 is a backer of Responsible Gaming Australia. Last year, they were found guilty of misleading advertisements in regards to their free bets and the stipulations applied to them. The government deemed them opaque in regards to rollover requirements and other terms and conditions.
Always remember, any promotion or bonus an online casino offers will come with terms and conditions, and within those will be a rollover requirement. You won't be able to withdraw the winnings earned from those free bets until that rollover requirement is met, and that is normally around 30x your total wager. So, if you deposit $50 and they match it by 100%, you'd have $100. If the rollover requirement is 30x, you'd have to wager $3,000 before you can make a withdrawal.
Again, the free bet advertising rule could get the ball rolling for other legislation. Given the fact that a major goal of the Responsible Gaming Australia is to institute a maximum bet on a Pokies spin to a single dollar, this could be very worrisome.
We'll have to wait and see. For now, expect less free bet advertisements. In the future, you might want to vote for candidates with liberal views on gambling laws if you're an avid online casino Australia player (such as myself).
Written for Onlinecasino-Australia.com by Martin Jones - Published on 27-12-2016