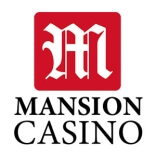 The ever-growing Mansion Group has had entry approval for the Spanish market, with its Mansion Casino site, following approval being granted by the country's regulator; Dirreción General de Ordenación del Juego.
Such a move from the online casino group is underpinned by the ambitious business goals that it has to continue to enter more and more regulated markets over the next year and as a result, Spain will provide a tactical litmus test in terms of how their site is received.
It is the aim of the company to establish themselves as a leader in the sector, that is instantly recognisable through effective branding, but also by becoming specialists in niches of the industry, that their competition isn't.
One area in particular that the group prides itself on is effective customer service, quickly getting to the root of the query and being able to provide an efficient solution in the interests of the player.
Strategic sponsorship has seen the firm grow
In the UK market, especially, the company has witnessed substantial success, after aligning itself with a number of football clubs over the years in what can only be described as highly effective sponsorship deals.
Tottenham Hotspur, Manchester City, AFC Bournemouth, Crystal Palace and Newcastle United have all previously enjoyed link-ups with the group in one way or another, which has acted as an effective platform for growth.
CMO for Mansion Group, David Murphy highlighted the importance of their latest move into the western Mediterranean country, indicating that their new Spain-based office is well equipped to cater for the ever-increasing demands of the Spanish market. He also underlined that the level of work that has gone into the development of the site is perfectly aligned to trends that reflect what the customers in Spain want.
More regions on the horizon?
What is likely for Mansion Group is that they will continue to identify new markets across Europe as it focuses on the ambitious growth strategy that they have, however, they may well become the subject of an acquisition offer in the future, with a number of US firms circling European-based online gambling businesses.
A company like Mansion Group certainly has a lot of weight and expertise in the market and it is easy to see why they would appeal, should a US firm want to take their brands into the US market.
Written for Onlinecasino-Australia.com by Martin Jones - Published on 14-11-2021