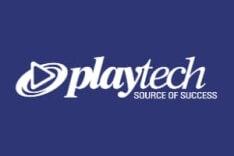 Arguably one of the most prominent software providers in the online gambling industry, Playtech is set to be acquired by the Australian company, Aristocrat Leisure in a deal worth $3.7 billion.
Although in the wider gambling industry, Aristocrat might be a relative unknown, the reality is that they have been serving the sector since 1984, chiefly starting as a manufacturer of slot machines for land-based casinos, in addition to maintenance and repair.
Based in Sydney, they have almost 7,000 employees worldwide and now the vast proportion of their operations are in the online gambling niche.
This is being seen as somewhat of a coup for Aristocrat, who have got their hands on one of the premier software development companies in the iGaming industry, with it boasting a wealth of expertise, a number of brands plus a sterling reputation to boot. Though, it has come at a price.
What are Aristocrat getting?
When Teddy Sagi, an Israeli entrepreneur started Playtech back in 1999, his business model and approach was simple. Following an arduous round of funding in Tel Aviv, that saw him pitch to numerous venture capitalists, he set about targeting the best mathematicians and quantitative analysts in Europe in a bid to build the most advanced, technical software company in the online gambling industry.
In the years that followed, Playtech swiftly gained a reputation for creating and developing some of the most sophisticated slot and casino games of its time and they had little competition.
They became part of the 'big 3' that included Microgaming and NetEnt (both founded in the mid-nineties), with the latter having been bought by Swedish software house Evolution Gaming last year, which means Microgaming is the last remaining of this generation.
Essentially, the acquisition of Playtech will allow Aristocrat to gain more of a forceful entry into the lucrative European market and beyond, with the US surely a target and possible partnership deals likely to be under consideration.
It is not the only major move by an Australian online gambling company recently after Points Bet became the official partner of the NFL in the states, further enhancing the country's reputation as a potentially prominent player in the online gambling sector.
While a partnership with Points Bet via Playtech is yet to be mooted, it may not come as a surprise if this materialises, with Aristocrat perfectly positioned to broach any future negotiations.
Written for Onlinecasino-Australia.com by Martin Jones - Published on 22-11-2021