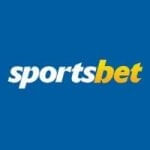 Australian online gambling firm, Sportsbet has launched its latest safer gambling initiative with a new slogan entitled 'Take a sec, before you bet', with this set to be displayed on multiple advertising boards, television commercials, and many other broadcast integrations.
The initiative has been put in place in order to encourage gamblers to be more cautious about how much they deposit into their online gambling accounts, in addition to engaging in responsible gambling.
Over the last few years, Sportsbet have really established themselves as a considerable force in the Australian online gambling industry and have a great suite of casino products, in addition to their sportsbook.
Despite being founded initially in 1993, the last few years has seen them really ramp up their business and there is no doubt that they are now one of the most popular brands in the Australian online gambling market.
With a fantastic range of slots and casino games available, courtesy of some of the leading software providers in the industry, with a substantial amount being added over the last 12 months, this new initiative could well be good timing for the company.
Sportsbet do have a great pedigree due to the fact that they are owned by leading Irish firm Flutter Entertainment, who also have the likes of major players, PaddyPower, Betfair, Fox Bet, Fanduel and Pokerstars underneath them as well.
Each one of these brands are huge advocates of responsible gambling and as a result, the fact the Sportsbet are associated with these means that they have a considerable amount of credibility, especially relating to responsible gambling.
Good PR for Sportsbet
Having this new initiative in place for Sportsbet, will if anything promote the brand as one that takes the safety of its players particularly seriously because of the fact that they have such safeguards in place.
Certain markets, such as the UK take responsible gambling very seriously, especially over the last couple of years, with a change in legislation meaning that the gambling commission has cracked down on what online gambling firms are allowed to do - as a result of this, a lot stricter regulation has been introduced.
At the minute, it is unlikely that this will happen for players in Australia, such as implementing compulsory deposit limits, which has proved to be effective to help curtail problem gambling in the UK over the last couple of years.
Whether they introduce the 'opt out' initiative for Australia players remains to be seen, because this measure allows players to close down their gambling account for a period of time and as such will not be sent any kind of marketing communication.
It is no doubt at all, great PR for Sportsbet, because it reassures players that they take their safety seriously. The statement ultimately implies is to think about the implications before you make a deposit and to never gamble more than you can afford to lose.
Players will still be able to engage in the same services that Sportsbet offered previously before this new initiative was introduced, though there is more of emphasis on them being a lot more cautious.
Written for Onlinecasino-Australia.com by Martin Jones - Published on 10-08-2021