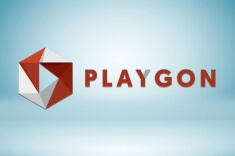 Major technology company in the online gambling sector, Playgon Games has entered the South African online gambling market in a move that is being seen as one that has a lot of potential upside for the firm.
Based in Vancouver, British Columbia (Canada), the company is already posting impressive results in a market that is still relatively young and which represents substantial potential.
There is a considerable amount of change afoot in the industry presently, and this is just the latest in an area that has been identified as having a lot of potential.
This development will see Playgon gain significant traction in South Africa, which over the years has always had a presence in the online gambling industry, though over the last couple of years has seen newer markets such as Canada and New Zealand catch up with them.
Playgon is essentially a company that focuses on the increasingly popular mobile live dealer technology and integrating this with current services that exist in the South African market, will help operators to gain more traction in the marketplace.
They are teaming up principally with native firm Intelligent Gaming Pty Ltd (IGL), and as a result, IGL has a certification letter in addition to board approval from the relevant regulators that will grant it approval, under their manufacturer's license to offer Playgon's products to South African operators.
In South Africa, IGL is already regarded as a major content aggregator in a sector that is believed to have a market cap that currently stands at $2.9 billion. Under their purview in terms of clients, they work with the majority of operators in the South African market. Under this somewhat exclusive deal with Playgon, these will now benefit from the mobile live dealer technology that Playgon Games develops.
The first operator in South Africa that will benefit from Playgon's technology will be casino and sports betting company Supabets, which is one of the major brands in the country and which also provides services to Nigeria, Ghana, Zimbabwe, Zambia, and Tanzania.
While this will very much be a litmus test, there is a certain amount of caution here, with mobile technology in some African countries not as widely available as in more westernized countries. There is the suggestion that the advanced software that will cater for such live casino products at these firms might not be as effective for mobile handsets that are older and as a result, this deal could be somewhat ahead of its time.
Despite this, CEO of Playgon Games, Dacy Krogh remains confident and highlighted that players in these markets will immediately recognize the value that this new technology can have for their online gaming experience.
He also eluded to the fact that the gaming growth on mobile devices in these markets has been "exponential" and that his company's software has been developed to a standard that it can offer the ultimate mobile gaming experience.
Playgon to enter the US?
In another exciting move for Playgon, there are many reports that the company is also set to enter the potentially highly lucrative US market, which has seen a number of states receive online gambling approval in recent months.
A market with a market cap that is reportedly expected to reach $13 billion by 2025, this represents a significant move for Playgon, with Krogh eluding to the fact that it game-changing.
Already they have gained a lot of momentum in the increasingly active Canadian market and gaining market penetration south of the border is being considered as a serious part of the company's growth plans.
Written for Onlinecasino-Australia.com by Martin Jones - Published on 06-05-2021