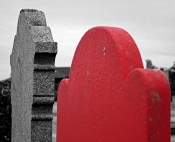 As Freddy Mercury once sang: "Another one bites the dust."
Ah, the Australian government and their insistence on restricting our ability to have the online casino experience we want. With more and more regulations pouring in on a seemingly daily basis, online casinos are leaving the market in droves.
We've seen the fall of many. They disappeared from our web browsers like Ask Jeeves, offered instead to citizens of countries who allow you to do what you want with your own money.
Am I biased because I'm a big online gambler living in Australia who just wants to have access to the online casinos I want and bet on sports the way I want to and experience the thrill and excitement of risking money to win money? "No, not at all," he typed in a sarcastic manner.
"Hey, Martin, why the not so sudden but overtly aggressive foot stomping that's borderline unpatriotic?" you may be asking yourself. Well, because we just lost 32Red.
I know. Before we continue, let's do a five-second moment of silence.
32Red is a sportsbook, casino, and poker room that was high quality, highly reputable, and offered some awesome win potential, not to mention all their bonuses on offer. While existing members can still play, no new members can register, and all online advertising toward the Australian demographic has been taken down, meaning anyone who didn't already know about the magic of 32Red is out of luck (in more ways than one.)
William Hill, 888, and now 32Red, and that's not mentioning a huge number of others that have withdrawn because of the regulations. It's unclear what new regulations prompted the move by 32Red, but it's kind of surprising that any online casino puts up with it. Granted, Australia is one of the strongest gambling markets, but still, anyone withdrawing seems reasonable.
That's not to say that I'm personally against government regulation. The thought of all businesses and industries going unchecked makes my stomach turn. But online casino restrictions in Australia often restrict the user, which seems like a violation to me. It's one thing to say that casino games have to be fair and truly random; it's another to say I can't bet on a match after it's already started unless I use a phone. What is this, 19whatever?
They say it's to protect citizens, I say it restricts my ability to relax the way I want to.
Who knows who will be the next to go. Who knows how many will be eventually left. It seems the goal is to have as few online casino options as possible, leaving Australian players utterly powerless to choose which online casino interests them and instead go with one of the few that even lets them play.
Written for Onlinecasino-Australia.com by Martin Jones - Published on 19-04-2017