Who Regulates Online Casinos?
One of the biggest indicators for whether or not an online casino is safe and secure is whether or not they have a license with a regulating body, and what that regulating body is. Because there are so many online casinos available to players in Australia, it can be massively important to note the level of oversight an online casino's practices have. It can add a great deal of player confidence, security, and assurance, and can also serve as a resource in case there are any disputes. While we only recommend the best of the best online casinos, the more knowledgeable a player, the more successful of a gambler they tend to be. Here are the key regulating bodies players in Australia will come across.
Kahnawake Gaming Commission

These guys are very serious about player disputes, and they have built a very strong reputation in the industry since founding in 1999. Kahnawake is a Mohawk First Nations reserve located within the borders of Quebec, Canada, and their gaming commission has licensed over fifty online casino operators in a handful of facets, including casinos, sportsbooks, and poker rooms. They also operate multiple land-based casinos within the territory. While it will be tough to get over there to play at their brick-and-mortar casinos, they license many online gambling sites available to players in Australia.
Panama Gaming Control Board
Panama Gaming Control Board doesn't boast the worldwide reputation a lot of these others do, but it's not tough to run into one of the highly reputed online casinos they license. They've been slowly but surely building player confidence by not only ensuring their licensees do not practice money laundering schemes, but that they also have their software independently audited to ensure fairness and random number generation.
UK Gambling Commission

One of the more common regulating bodies you will see when playing from Canada, the mere fact that this is run by the United Kingdom government adds player confidence for no other reason than it's a first-world, English-speaking country with very close ties to Australia. But beyond name power, they have a strong reputation for taking player disputes seriously and being very careful about who they partner with. In fact, you need this license in order for access to be allowed to players in the UK.
Gibraltar Licensing Authority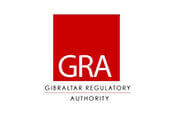 Gibraltar is pretty near unmatched in terms of being an online gaming operator and software company hub. There are tons of online casinos based here, and even more that are licensed through them. This is a fairly prestigious license to have just by name recognition among the online casino industry alone, and they themselves have built up such a steadfast reputation among players, experts, operators, and fellow regulatory bodies, they are careful who they partner with, as their reputation is on the line as well.
Gambling Supervision Commission (Isle of Man)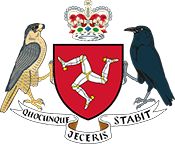 Isle of Man is another online casino operator hotspot, licensing gambling sites in literally every one of their facets. This regulatory body was established in 1969, and while they started off by just regulating land-based casinos within the Isle of Man, they have since expanded heavily into the online gambling market, supplying the world with reassurance of strict oversight, including the online casino Australia community.
Malta Gaming Authority

The prestigious seal of Malta Gaming Authority (MGA) can be found at the bottom of many of the very best online casinos available to Aussie players, including many (or most) or the ones that we recommend. They pick and choose with a very commendable amount of proficiency, and seeing their seal at the bottom leaves a great deal of player confidence that the oversight is strict and the requirements of a license are very strict. The MGA seal is a highly coveted one, and any casino that boasts it is most likely safe and secure.
Alderney Gambling Control Commission

Alderney is located in the British Isles and is an extremely popular online casino licensing body among operators because they have a 0% taxation rate, which is incredible. They just have operators pay a yearly fee instead. But this doesn't really affect players. What does is the AGCC's commitment to offering the world only the very highest in oversight. In fact, they have been known to suspend licenses to sites who do not comply with their standards and putting them out of business.
Curacao Internet Gambling Association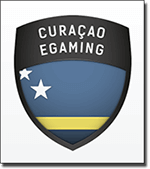 This Caribbean licensing body is basically the Isle of Man on the other side of the Atlantic, a hub for online casino operators with strict oversight and licensing requirements. They offer super low rates when it comes to operators, and one thing to be aware of are sublicensing that operators with master licenses have. If you have a master license, you are able to license out the ability to host an online casino is several jurisdictions, which seems a bit odd to us. However, alongside third-party audit seals (like eCOGRA), many of their online casinos are tremendously safe and secure.
PAGCOR and FCLRC (Philippines)
If you are playing at an online casino from Asia, chances are you're playing at a betting site operated by this Filipino licensing body. They are one of the few places in the continent that has an e-gaming commission, and as such, the best operators that want to target that market are based here. Since the proximity is fairly close, many of their licensees are available to players in Australia.
ACT Gambling and Racing Commission

Last but not least is the Australian licensing body. This one is crucial to mention, as you will have the easiest access to their sites, but they regulate very strictly and high tax rates, so many of the best online casinos are not licensed by them. With that being said, many of the best online casinos do get a license with them. The why is simple: Australians love to bet. The how is a bit more complex, as the requirements are, as mentioned, very strict, but that only serves to help an Aussie player's safety, security, and confidence.
Casino menu
Best bookies