Why to Opt-in for Casino Promotions at Signup
When you enter a land-based casino, you can get a VIP card, and if you go there again and again, eventually you'll have enough points to buy a round of drinks at the bar… Not very enticing, but brick-and-mortar casino options don't need to compete with each other since their business relies primarily on geographical convenience. Such is the not the case for online casinos, where players have access to hundreds of options online, all just as convenient as the other. That's where Welcome Bonuses come in.
Competition is Your Friend
While we narrow it down to the best of the very best for the online casino Australia community, we're not the only website out there that does this,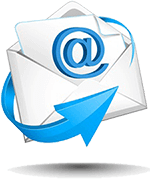 and with access to web searches and the free time to be able to do their own research, players can also make their own top best of the best. Because Australian players have one of the most extensive number of options in the English-speaking world when it comes to where to gamble online, the competition is fierce. One online casino will offer a $500 Welcome Bonus, so their competitor may notice and offer a $1,000 Welcome Bonus, and a different competitor will notice that and on and on it goes. And guess who wins in the end? We do; the players do.
What Are the Promotions at Signup
The most common form of signup promotion is the Welcome Bonus. This is where you register and make a deposit, and if you choose to take advantage of it, the casino will match your deposit by a certain percentage up to a certain amount. For example, if the casino is offering a 100% match up to $500 on your first four deposits, you can deposit $500 four times and, rather than have $2,000 in your bankroll, you'd have $4,000. This is free, real money that you can use to play with at the casino. However, you can't withdraw any winnings on that amount until you meet the terms and conditions requirements.
Terms and Conditions Aren't the End of the World
They aren't the end of the world, but they could understandably be deal breakers, so it's important that you read through them. With that being said, the most common issue players have with promotional offerings is the rollover requirement. This makes sense too, because, at first glance, it can seem downright outrageous. It's important that you properly conceptualize the requirement before snapping to judgment, however, because many players have deepened their pockets specifically by taking advantage of them.
For example, a casino might say that their rollover requirement is 30x your total deposit. This means that if you deposited $100 and they match it 100%, you would have $200, and in order to make a withdrawal on those winnings, you would have to bet 30x that $200, so $6,000. In comparison to the $200, that's definitely a lot, but when you're playing games like Blackjack or Roulette, you can win and lose pretty evenly, keeping your budget nearly the same while continuously working toward that $6,000 minimum to withdraw. Pokies and Video Poker are the same way, where you often win your money back on a bet, or win big every now and again, all bets working up toward that $6,000. With that considered, it's not too unreasonable to still take advantage of the welcome bonus.
Why? Because free money is free money. Otherwise, you're playing with $100, and while you can then withdraw whenever you want, I'd bet that there's a good chance you bet $3,000 with that $100 deposit, meaning you might as well have taken advantage of the Welcome Bonus.
Why You Might Not Want to Do the Welcome Bonuses
Another annoying stipulation you might find in the terms and conditions is that the rollover requirement only applies to specific games, like Pokies, so if you're not a Pokies player, you definitely wouldn't want to take advantage of the bonus. Sometimes you'll also see that playing Blackjack meets than rollover requirement by 25%, while Pokies or Keno meets it by 100%, so if you're a Blackjack or other table or card games player, you're going to want to avoid it.
Another common reason not to do the Welcome Bonus would be if you deposited in a sportsbook only to bet on one specific event, like the Kentucky Derby or the World Cup. If you're only planning on betting on a single game, you will want to be able to withdraw your money after that rather than place additional bets on other games that don't interest you.
With that being said, if you're an online casino Australia player who likes to play Pokies, you need to take advantage of every signup promotion you can get your hands on. They're tailored to you.
Casino menu
Best bookies